The Voted as Best Hotel in Europe for 2023 is in Santorini Greece.
According to the discerning readers of the renowned travel guide Travel + Leisure, Katikies in Santorini has earned the esteemed title of the best Greek hotel.
The Katikies brand comprises an exquisite array of seven luxury hotels nestled in the picturesque locales of Mykonos and Santorini. These charming establishments draw inspiration from the profound emotions that these islands evoke in travelers' hearts. Mykonos and Santorini, timeless paradises, offer an abundance of romance, life's poetry, and the chance to embark on extraordinary adventures. The hotels are strategically positioned to strike a harmonious balance between tranquility and seclusion, forming a secure retreat where guests can immerse themselves in the enveloping natural beauty. The architectural designs are meticulously crafted to resonate with the unique characteristics of the landscape, creating indelible memories and emotions that endure through time.
In the 2023 edition of the Travel + Leisure World's Best Awards, Katikies Santorini has been crowned as the Best Resort Hotel in Greece. This exceptional hotel, renowned for its breathtaking vantage point that captures the splendor of the Caldera and the world-famous sunset, has secured its place at the pinnacle of the list, alongside some of the most enchanting hotels in Greece and the most opulent resorts on a global scale. Travel + Leisure, a preeminent travel media brand in the USA and internationally acclaimed, annually invites its readers to express their opinions on a wide spectrum of travel-related categories, from destinations and hotels to resorts, spas, airlines, cruises, tour operators, car rental services, and, for the first time in 2023, trains and luxury villa rental companies. These readers' choices profoundly influence the contemporary global travel landscape, presenting the most popular and noteworthy recommendations worldwide.
"We are elated and deeply honored to receive this exhilarating news regarding Katikies Santorini. The acknowledgment as the Best Resort Hotel in Greece for 2023 by the readers of the world's leading travel publication fills us with pride and a heightened sense of responsibility toward our valued guests. Our commitment is not just to meet but to exceed their expectations. This prestigious accolade is a testament to the collective efforts of the entire Katikies 'family,' including our dedicated and numerous employees, who, with their unwavering professionalism, exceptional care, tireless diligence, and heartfelt dedication, consistently position our hotels at the zenith of Greek hospitality," expressed Mr. Vasilios Koubis, General Manager of the Katikies Group.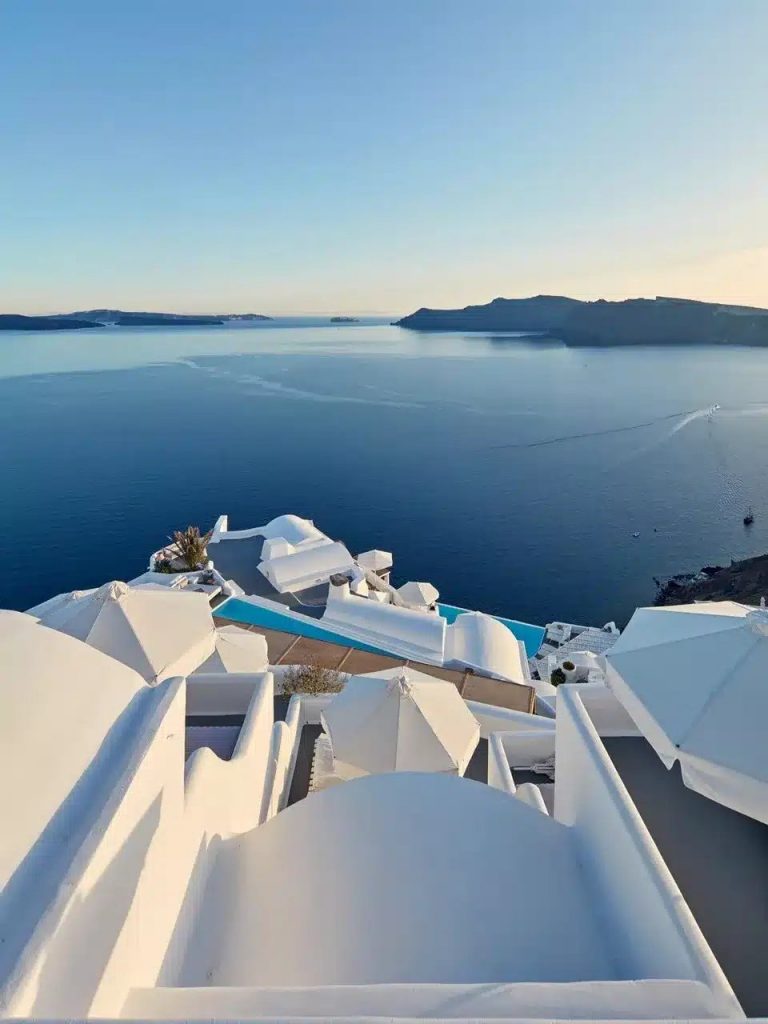 Properties Santorini Greece