MYKONOS
Best of the Greek islands for: Decadent parties and five-star hotels & villas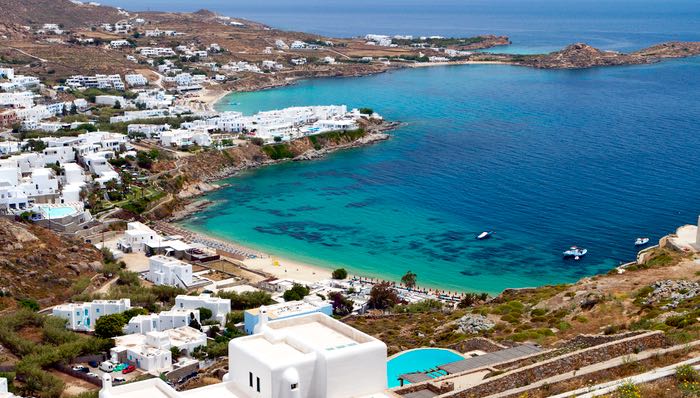 Best Greek Islands : Mykonos had gay clubs and sunrise parties long before rave culture was even invented. Its bohemian allure hasn't faded since the 1960s, although the once naked beaches now have nail bars, personal trainers and house music pumping out all hours. The influx of supermodels and superyachts has inspired hot new hotels and restaurants. The hippest place to show off your abs is Scorpios, a louche beach bar that puts Ibiza's finest in the shade (book a cabana to watch the sunset). After hours, it's always Astra, where you might find Keith Richards chatting up Karolina Kurkova. The gay crowd has dwindled, but drag queens and oiled bodybuilders make a splash at Jackie O, overlooking Super Paradise bay.
If the glitzy excess gets too much, escape to Fokos taverna for superfood salads and lamb chops, or Kiki's, an off-grid grill-shack overlooking Agios Sostis bay, where even Naomi Campbell has to queue for a table. Or cruise over to the tiny island of Delos, an archaeological sanctuary that once thronged with 30,000 sun worshippers (the temple is dedicated to Apollo, the Greek god of light).
SANTORINI
Best for: Honeymooners and first-timers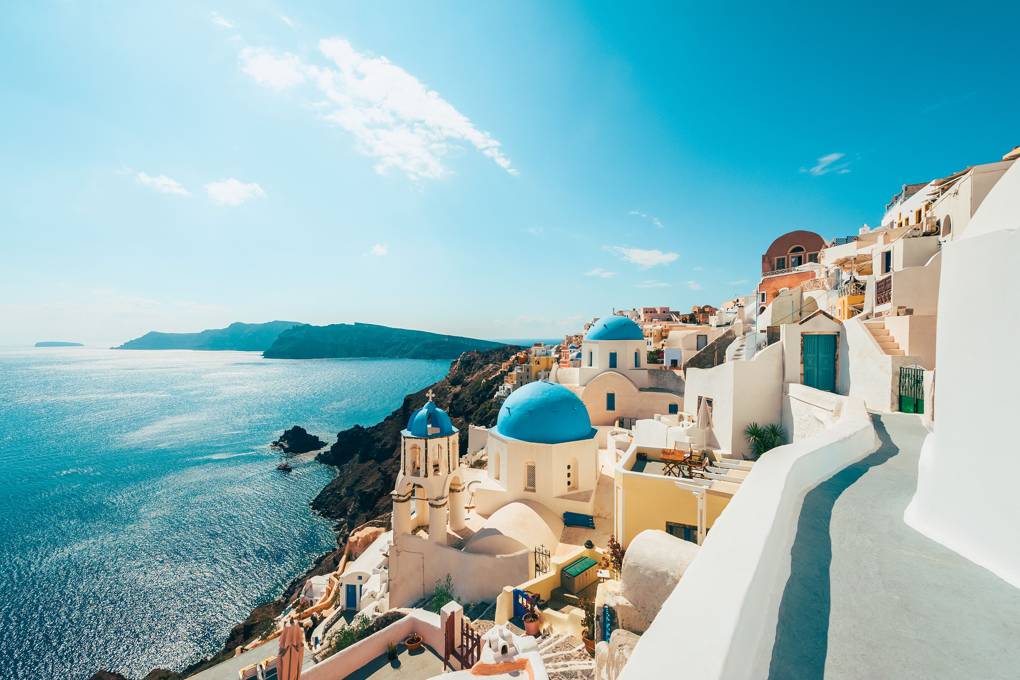 Best Greek Islands: Cooing American and Chinese honeymooners line up to take selfies as the sun sinks behind Santorini's caldera, the flooded volcanic crater. That view may be a romantic cliché, but it still takes your breath away. A volcanic explosion blew out Santorini's heart 3,500 years ago, leaving black-sand beaches, vertiginous cliffs in psychedelic hues, and swirling rumours about Atlantis in its wake. The eruption also preserved the ancient city of Akrotiri under layers of ash, and created fertile ground for exceptional Assyrtiko grapes and Vinsanto wines. (Sample them at Sigalas and Vassaltis wineries, paired with delicate dishes that let the grapes sing.)
CORFU
Best of the Greek islands for: character and lush landscapes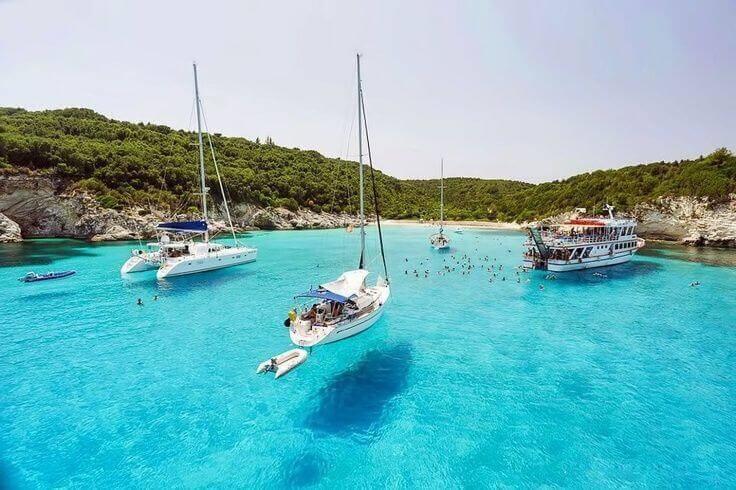 Best Greek Islands : Corfu is the It Girl of the Ionian islands. The cosmopolitan capital is a charming clash of Venetian, British and French colonial influences. Evenings kick off with cocktails on the Liston (a colonnade modelled on Paris's rue de Rivoli), followed by dinner at Corfu Sailing Club, overlooking a floodlit fortress.
With its pastel villages, rolling olive groves and grand manor houses, the rest of the island recalls Tuscany – but with far better beaches. The smart set stay on Corfu's north-east coast (nicknamed Kensington-on-Sea) where the Rothschilds like to unwind. It's wall-to-wall Sloanes and speedboats at Agni, a tiny fishing village with three rival tavernas (Toula's is the best). From here, you can rent a boat and putter to your own cove: perhaps Nissaki, Agios Stefanos or Kerasia. These idyllic bays still resemble the 'delectable landscape' that Lawrence Durrell fell for in the 1930s — now back in vogue thanks to the ITV series, The Durrells. Or venture inland to Ambelonas, an enchanting winery, restaurant and cooking school that specialises in Corfiot dishes, such as squid with chickpea and turmeric mousse and rose petal jelly. Steer clear of the south, especially Kavos. Unless you happen to like wet T-shirt contests.
See the whole article here:
SOURCE: https://www.cntraveller.com/gallery/best-greek-islands-beaches